Howard S. An, M.D.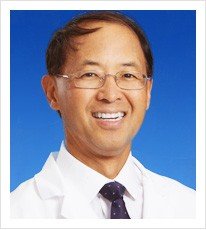 Spine, Back and Neck
The Morton International Endowed Chair Professor of Orthopedic Surgery, Director Spine Fellowship Program, Rush University Medical Center
SELECTED PUBLICATIONS & PRESENTATIONS
Lee, Tan L, Kasliwal M, An HS, Byrne R: Obstructive hydrocephalus due to intraventricular hemorrhage following incidental durotomy during lumbar spine surgery. Spine, 40, 2015
Hassanzadeh H, Nandyala SV, Khanna J, An HS: Intraoperative neurophysiologic monitoring in adult spine surgery. Sem Spine Surg 27(2):1053, 2015
Elboghdady I, Hassanzadeh H, Stein B, An HS: Controversies and potential risk of mesenchymal stem cells application. Sem Spine Surg 27(2), 2015
Oh CD, Im HJ, Suh J, Chee A, An HS, Chen D: The rock inhibitor immortalizes rat nucleus pulposus and annulus fibrosus cells. Spine, E255-61, 2015
Shi P, Chen EY, Cs-Szabo G, Chee A, Tanoury C, Qin L, Lin H, An H, An H, Zhang Y: Biglycan inhibits capsaicin-induced substance P release by cultured dorsal root ganglion neurons. Am J Phys Med Rehab 2016
Oh CD, Im HJ, Suh J, Chee A, An HS, Chen D: Rho-associated kinase inhibitor immortalizes rat nucleus pulposus and annulus fibrosus cells: establishment of intervertebral disc cell lines with novel approaches. Spine 41:255-61, 2016
Ellman MB, Kim J, An HS, Chen D, Kc R, Li X, Xiao G, Yan D, Suh J, Van Wiijnen AJ, Wang JH, Kim SG, Im HJ: Corrgendum to "Lactoferricin enhanced BMP7-stimulated anabolic pathways in intervertebral disc cells" Gene, 2016
Chee A, Shi P, Cha T, Kao TH, Yang SH, Zhu J, Chen D, Zhang Y, An HS: Cell therapy with humna dermal fibroblasts enhances intervertebral disk repair an decreases inflammation in the rabbit model. Global Spine J, 6:771-9, 2016
Basques BA, Espinoza OA, Shifflett GD, Fice MP, Andersson GB, An HS, Inoue N: The kinematics and spondylosis of the lumbar spine vary depending on the levels of motion segments in individuals with low back pain, Spine, 41: 2016
AWARDS & HONORS
CSRS 1st Place Basic Science Research Award 2006
AAOS Achievement Award 2010
The Best Basic Science Paper Award, ISASS 2010
The Second Prize Basic Science Paper, CSRS 2010
Kappa Delta Elizabeth Winston Lanier Award, ORS and AAOS 2011
BIOGRAPHY
As one of the leading authorities on spinal surgery, Dr. An has published more than 280 peer-reviewed original articles, 110 chapters and 20 books on spinal surgery and instrumentation. Dr. An has held the inaugural Morton International Endowed Chair position at Rush University Medical Center since 1997, and is Director of the Spine Surgery Fellowship Program at Rush. He held the position of Director of the Division of Spine Surgery for 14 years. Under his leadership, the Division has flourished, excelling in patient care, research and education.
Dr. An served as Director of Spine Surgery for eight years at the Medical College of Wisconsin. A medical graduate from the Medical College of Ohio in 1982, Dr. An stayed at the school to complete his internship and residency in orthopedic surgery. He followed his internship and residency with a spine surgery fellowship at Rothman Institute-Pennsylvania Hospital and Jefferson Medical College in Philadelphia. Dr. An is a recipient of the 1990 North American Traveling Fellowship from the American Orthopaedic Association, the 1995 Scoliosis Research Society Traveling Fellowship, and the 2011 Kappa Delta Award from Orthopaedic Research Society and American Academy of Orthopaedic Surgeons. Dr. An is currently involved in research in the fields of spinal biomechanics and tissue engineering with funding from NIH, industries, and foundations.
Dr. An has served as a board and committee member of several medical societies and associations, including the North American Spine Society, International Society for the Study of the Lumbar Spine (president in 2010), Cervical Spine Research Society, Scoliosis Research Society, Orthopaedic Research Society, and American Orthopaedic Association.
Dr. Howard An was voted among the top 1% of Top Doctors in America®by U.S.News & World Report and Castle Connolly. The Top Doctors list is widely regarded as a high-quality reference guide to the medical profession.
PRACTICE EMPHASIS
SPECIAL PROCEDURES
Cervical spinal surgery
Scoliosis surgery
Microsurgery and minimally invasive spinal surgery
Spinal instrumentation
RESEARCH INTERESTS
Tissue engineering of the intervertebral disc
Spinal biomechanics
SECOND LANGUAGE
DISCLOSURES
CLINICAL SUPPORT STAFF
Jaclyn Catalano (RN)
Erin Sefton (Sr. Sec)
Denise Reed (AA)
EDUCATION / CERTIFICATIONS
Medical School


Medical College of Ohio

Residency


Medical College of Ohio, Toledo, OH - Orthopaedic Surgery

Fellowship


Jefferson Medical College, Philadelphia, PA - Spine Surgery

Board Certification


Orthopaedic Surgery
PHYSICIAN OFFICE LOCATIONS
Orthopedic Building at Rush University Medical Center
1611 West Harrison Street
Chicago, Illinois 60612