Frank Phillips, M.D.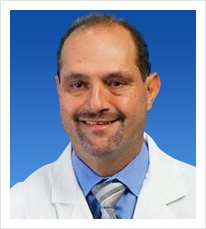 Spine, Back and Neck
Professor, Director, Section of Minimally Invasive Spine Surgery, and Director, Division of Spine Surgery, Rush University Medical Center
BIOGRAPHY
A visionary in the field of minimally invasive spine surgery, Dr. Frank Phillips was one of the first in Chicago to begin using these procedures in the 1990s. He specializes in minimally invasive cervical and lumbar reconstructive surgery. He also has expertise in motion preserving procedures and was a principle investigator in FDA trials on cervical disc replacement.
Dr. Phillips is a leader in the field and is a founder, board member and past president of the Society of Minimally Invasive Spine Surgery. Dr. Phillips has participated in the development of and pioneered a number of minimally invasive spinal techniques that are now widely used. He regularly teaches and lectures to spine surgeons nationally and internationally on minimally invasive spinal surgery.
Visit www.frankphillipsmd.com for Dr. Phillips full profile.