Matthew W. Colman, M.D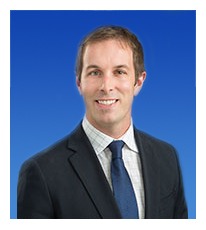 Orthopedic Oncology Spine, Back & Neck
Assistant Professor, Rush University Medical Center
BIOGRAPHY
Dr. Matthew Colman specializes in spine surgery & musculoskeletal oncology.
Dr. Colman completed his undergraduate training cum laude with honors from Dartmouth College, earned his medical degree with honors from the University of Chicago Pritzker School of Medicine, Chicago, IL, and went on to complete his residency in orthopedic surgery at the University of Pittsburgh Medical Center, Pittsburgh, PA.
He has been fellowship trained in pediatric and adult musculoskeletal oncology at Harvard University and orthopedic and neurosurgical spine surgery at the University of Utah.
Dr. Colman has an interest in treating bone and soft tissue tumors wherever they occur, including the spine. He also treats a comprehensive set of non-tumor-related spinal problems, including degenerative disease, deformity, and trauma.
He is a member of the American Academy of Orthopaedic Surgeons (AAOS), AOSpine, the North American Spine Society, and Alpha Omega Alpha, University of Chicago Chapter.
SELECTED PUBLICATIONS & PRESENTATIONS
Colman M, Pond J, Bachus K, Lawrence BD, Spiker WR, Brodke DS. Fenestrated Screws Augmented with PMMA Increase the Pull-out Strength of Sacral Pedicle Screws. Clin Spine Surg. 2016 Jul 14
Colman MW, Guss A, Bachus KN, Spiker WR, Lawrence BD, Brodke DS. Fixed-Angle, Posteriorly Connected Anterior Cage Reconstruction Improves Stiffness and Decreases Cancellous Subsidence in a Spondylectomy Model. Spine 2016 May;41(9):E519-23.
Ahn J, Colman MW. En Bloc Spondylectomy for Primary Tumors and Metastatic Disease: A Review of Reported Outcomes. Contemporary Spine Surgery. April 2016 Vol. 17 (14)
Colman MW, Karim SM, Lozano-Calderon SA, Pedlow FX, Raskin KA, Hornicek FJ, Schwab JH. Quality of life after en bloc resection of tumors in the mobile spine. Spine J. 2015 Aug 1;15(8):1728-37.
Colman MW, Schwab, JH. Current Concepts in Primary Benign, Primary Malignant, and Metastatic Tumors of the Spine. In: Orthopedic Knowledge Update 12. Ed. Grauer, JH. American Academy of Orthopedic Surgeons 2017.
Colman MW, Spiker WR. Metastatic Spine Disease. In: Metastatic Bone Disease. Ed. Randall RL. Springer 2016
PRACTICE EMPHASIS
Musculoskeletal Oncology for adults and pediatric
Orthopedic and Neurosurgical Spine Surgery
Spine Oncology
SPECIAL PROCEDURES
Spine Oncology
Adult benign and malignant bone and soft tissue tumors
Pediatric benign and malignant bone and soft tissue tumors
Limb salvage surgery
Adult degenerative spine surgery
Adult spine deformity surgery
RESEARCH INTERESTS
Metastatic spine disease
Sarcoma
SECOND LANGUAGE
DISCLOSURES
EDUCATION / CERTIFICATIONS
Medical School


University of Chicago Pritzker School of Medicine, Chicago, IL

Residency


University of Pittsburgh Medical Center, Pittsburgh, PA

Fellowship


Musculoskeletal Oncology, Harvard University / Massachusetts General Hospital / Children's Hospital Boston, Boston, MA Orthopedic and Neurosurgical Spine Surgery, University of Utah, Salt Lake City, UT

Board Certification


Orthopaedic Surgery
IN THE NEWS
HOSPITAL / SURGICAL LOCATIONS
Illinois Masonic Medical Center
Clinical Area: Orthopedic Care, Musculoskeletal Oncology for adults and pediatric
Phone: (312) 432-2300
Phone: 312-432-2846
Munster Specialty Surgery Center, LLC
9200 Calumet Avenue, Suite S-100
Munster, IN 46321
Rush University Medical Center
1653 W. Congress Parkway
Chicago, IL 60612
Pinnacle Hospital
9301 Connecticut Drive
Crown Point, IN 46307
North Shore Surgical Suites
8400 Lakeview Pkwy #800,
Pleasant Prairie, WI 53158
PHYSICIAN OFFICE LOCATIONS
Orthopedic Building at Rush University Medical Center
1611 West Harrison Street
Chicago, Illinois 60612
Munster Indiana Office
9200 Calumet Avenue
Suite 300
Munster, IN 46321