Christopher J. Dewald, M.D.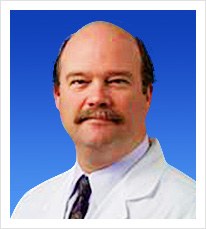 Spine, Back and Neck
Assistant Professor, Director, Section of Spinal Deformity, Rush University Medical Center
BIOGRAPHY
A board certified orthopedic surgeon, Dr. Chris DeWald is a member of several professional organizations. He has lectured both nationally and internationally on advanced techniques in spinal surgery. Living and studying abroad has given Dr. DeWald a progressive perspective of this surgical specialty. Moreover, he is admired by his patients for his sensitivity to their needs.
A graduate of Knox College, cum laude, Dr. DeWald lettered in varsity football and played Lacrosse. He went on to medical school at Rush Medical College and fulfilled a five-year orthopedic surgery residency at the University of Illinois Hospital. During this period, Dr. DeWald's experience included training at Cook County Hospital, West Side Veterans Hospital, Shriner's Hospital for Children, Michael Reese Hospital, and the University of Illinois Hospital.
To further enhance his knowledge of spinal surgery, he served as a fellow in the elite Chicago Spine Fellowship with responsibilities to both Rush-Presbyterian-St. Luke's Medical Center and Shriner's Hospital for Children. Dr. DeWald developed an international understanding of spinal surgery through fellowship training in Germany, France, England, and Japan.
Dr. DeWald has several videos on topics relating to Adult and Pediatric Scoliosis. Please visit our Spinal Deformity and Scoliosis section to view them.
Dr. Christopher DeWald was voted among the top 10-15% of Top Doctors in America ® by U.S.News & World Report and Castle Connolly. The Top Doctors list is widely regarded as a high-quality reference guide to the medical profession.
SELECTED PUBLICATIONS & PRESENTATIONS
Saltzman BM, Levy DM, Vakhshori V, DeWald CJ.Free Vascularized Fibular Strut Autografts to the Lumbar Spine in Complex Revision Surgery: A Report of Two Cases.Korean J Spine. 2015 Sep;12(3):185-9. doi: 10.14245/kjs.2015.12.3.185. Epub 2015 Sep 30. PMID: 26512280
Cvetanovich GL, Hassanzadeh H, Park K, DeWald CJ.Late Fracture After Long Spinal Fusion for Idiopathic Scoliosis: A Case Report. Spine Deform. 2015 May;3(3):277-280. doi: 10.1016/j.jspd.2014.11.002. Epub 2015 Apr 23. PMID:27927471
Schwab, Frank MD; Ungar, Benjamin BA; Blondel, Benjamin MD; Buchowski, Jacob MD; Coe, Jeffrey MD; Deinlein, Donald MD; DeWald, Christopher MD; Mehdian, Hossein MD; Shaffrey, Christopher MD; Tribus, Clifford MD; LAfage, Virginie PhD. Scoliosis Research Society-Schwab Adult Spinal Deformity Clasification: A Validation Study. Spine: 20 May 2012 – Volume 37 – Issue 12 – p 1077-1082
Christopher DeWald, MD; Isaac L. Moss, MDCM, MASc, FRCSC USA "Does the Use of Pelvic Screws Decrease the Revision Rate of Long Spinal Fusions to Sacrum" Abstract accepted for presentation at the International Meeting on Advanced Spine Techniques (IMAST) July 2012
Lee J.K., Kurd M., Ahmadinia K., Finneberg S.J., DeWald C.J., "Does Pelvic Fixation Decrease the Incidence of Pseudarthrosis and Sagittal Imbalance in Long Fusion Constructs? Long-term Follow-up of 139 Adult Patients" presented at the International Meeting on Advanced Spine Techniques (IMAST) July 2013
AWARDS & HONORS
2002 Teacher of the Year Award, Rush Spine Fellowship
2011 Becker's Orthopedic and Spine Top 10 Leader in Scoliosis Surgeons in America
2012 America's Most Compassionate Doctor awarded by the "Patients' Choice"
PRACTICE EMPHASIS
SPECIAL PROCEDURES
Thoroscopic spine surgery
Adult spinal reconstruction
Scoliosis surgery
RESEARCH INTERESTS
Fusionless scoliosis surgery
DISCLOSURES
CLINICAL SUPPORT STAFF
Sue Mrow (AA)
Stephanie Klein (NP)
EDUCATION / CERTIFICATIONS
Medical School


Rush Medical College, Rush University, Chicago, IL

Residency


University of Illinois Hospital and Clinics-Orthopaedic Surgery Shriner's Hospital for Crippled Children, Chicago, IL

Fellowship


Rush-Presbyterian-St. Luke's Medical Center/Shriner's Hospital for Crippled Children, Chicago, IL - Spinal Surgery and Research University of Hidelberg, Karlsbad-Lagensteinbach, Germany Institut Calot, Berck Plage, France Hokkaido University School of M

Board Certification


Orthopaedic Surgery
HOSPITAL / SURGICAL LOCATIONS
Rush University Medical Center
1653 W. Congress Parkway
Chicago, IL 60612
PHYSICIAN OFFICE LOCATIONS
Orthopedic Building at Rush University Medical Center
1611 West Harrison Street
Chicago, Illinois 60612
2450 S. Wolf Road, Suite F, 2nd Floor
Westchester, IL 60154